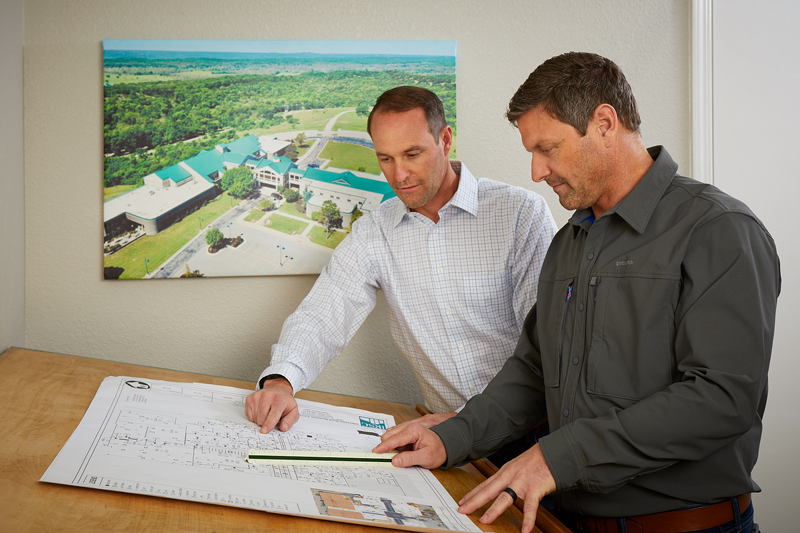 Roof Design and Consulting
Whether you need to plan a full roof replacement on an existing building, or detailed plans for new roof construction, we have the experience and expertise to help you plan and budget for your next roofing construction project in Oklahoma, Arkansas, Kansas, Missouri, and Texas.
We work directly with your design team to understand the challenges of your project and present multiple options to help you find the highest quality and most cost-effective solution for your commercial roof requirements.
Our design and consulting services include:
Full Scope Custom Roofing System Design
Key Considerations:
Building Protection
Water flow
Building Use/Purposes
We are more than roof installers. We are here to help you protect your property and maximize the lifespan of your existing commercial roof.
Call Today!
918-245-0282