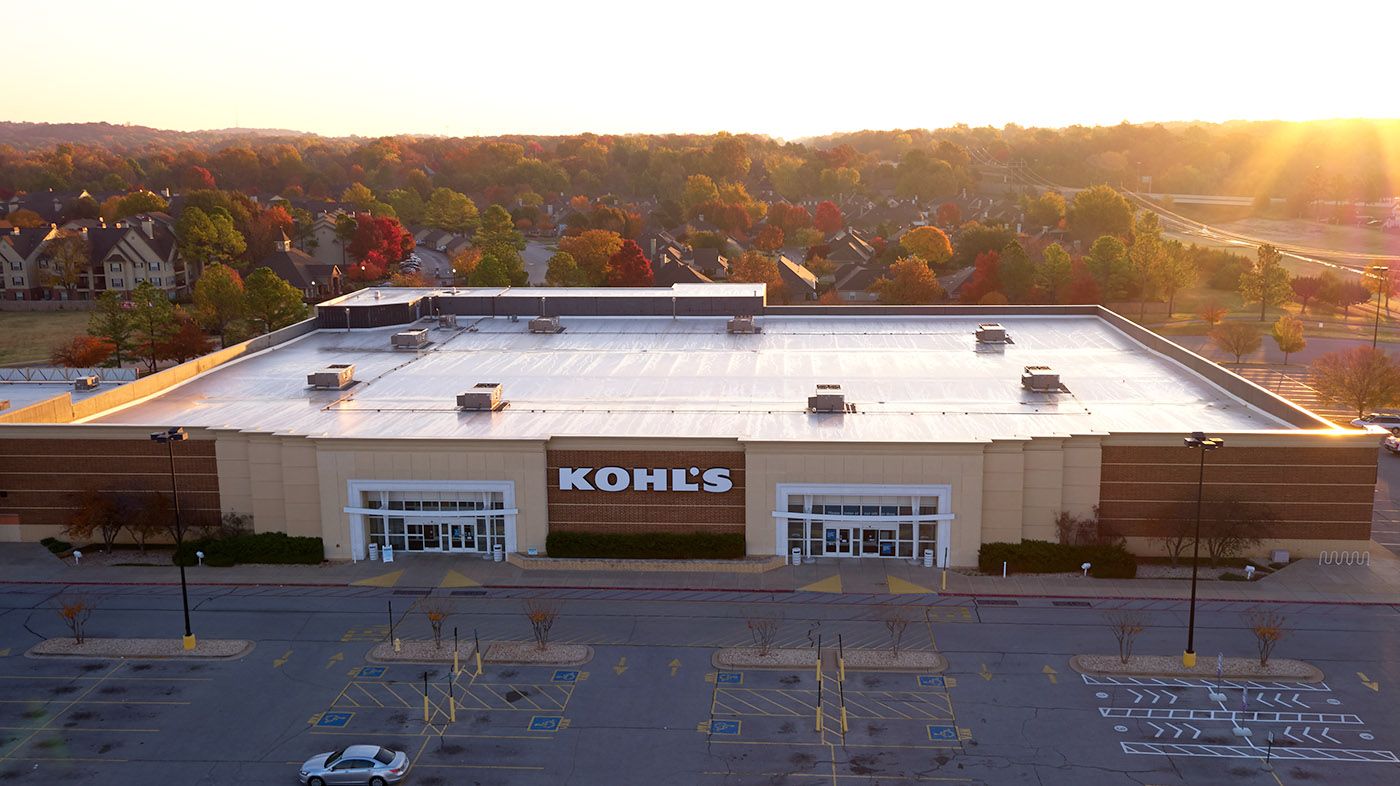 Tulsa Commercial Roof Inspections
Hi-Tech Systems is a full-service commercial roofing inspector that has been in business for over 40 years performing high-quality commercial roof inspections in Oklahoma, Arkansas, Kansas, and Missouri and Texas.
Our commercial roof inspections are dispatched quickly, conducted by an experienced member of our team, and include a thorough investigation with full documentation of your commercial roof in its entirety.
Our Commercial Roof Inspections Include:
Damage Checks
We inspect the entire roof area for damage that may have resulted from debris, nature, or service traffic i.e., HVAC unit maintenance.
Debris Removal
We remove all debris that may have accumulated on the commercial roof surface including leaves, branches, dirt build-up, loose nails and screws, to ensure it does not restrict drainage or cause roof membrane damage.
Drain and Grate Cleaning
We inspect and clean all roof drains, overflow drains, scupper, collector boxes, downspouts, and grates to ensure a free flow of water and snow melt.
Weld and Seam Inspections
Probing of welds at membrane field seams, T-joints, roof curbs and roof penetrations to verify no voids have developed at weld points.
Sheet Metal Inspections
Inspect all sheet metal and counter flashings at copings, gutter collector boxes and downspouts to verify that they are properly attached, sealed and free from any failures or voids.
HVAC Covers and Connectors
Verify all HVAC unit access doors and covers are installed and secured as they can blow off and damage the roof.
Inspect Roof Access Points
Inspect and verify roof access scuttle, ladder and locking mechanism are operational and all flashings are in place and secure.
We are more than roof installers. We are here to help you protect your property and maximize the lifespan of your existing commercial roof.
Call Today!
918-245-0282